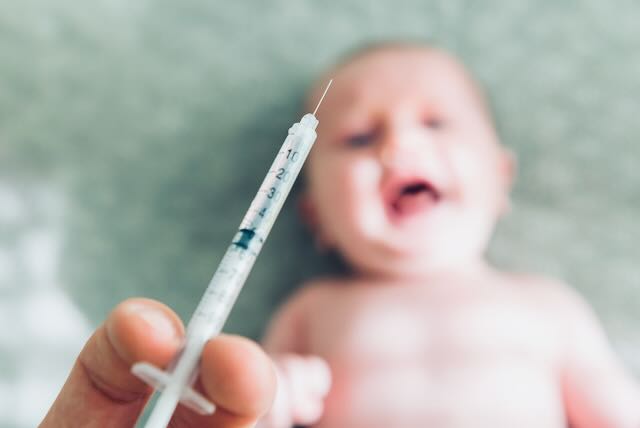 But do they need it and what are the risks?
Followers of the HART bulletins will know that an open letter was sent to the FDA right back in April 2022 before their meeting to consider authorising mRNA covid-19 vaccines to young children aged 6 months to 4 years. The authors highlighted the likely poor benefit:risk ratio, given the extremely low risk posed by SARS-CoV-2 infections in this age group and the many known and unknown harms. For once, the FDA delayed a decision, so a further letter went in June before the next meeting when the inevitable EUA was granted. But in the UK, things remained very quiet, until December 2022 when Moderna applied to extend its vaccine down to this youngest age group. The letter to the MHRA highlighted the numerous concerns. No response was received and the application was granted but still the JCVI sat tight. Meetings were held in October and November but not reported until April 2023 when they announced a plan for June. Six months after being authorised, the Covid-19 vaccine offer to high risk under-5s is about to begin. So what are parents meant to make of this?
Natural immunity is king
Regardless of whether a child has been designated "high risk", the first question for any parent to consider is has their child already had covid and how did they fare? The chances are for most parents the answer will be yes they've had it and yes they recovered easily. Setting aside for a moment children with immune deficiencies (see below), young children have a strong innate immune system which is superior to that of adults. For example, children showed good cross-over immunity from other common coronaviruses and superior T-cell function.
It is clear from numerous sources now, that naturally acquired immunity is robust and longer lasting than that following vaccination. The JCVI's own committee minutes report vaccine efficacy against omicron waning in children from "80% shortly after the second dose, reducing to 25% after 10+ weeks."
Does the two dose schedule recommended actually work?
The Pfizer trial of the infant 3mcg dose as reported to the FDA, has major deficits.The trial was originally planned with two doses (as for older children and adults) but the antibody results after the second dose were inadequate. They then introduced a protocol amendment to give a 3rd dose of vaccine or placebo but this only went to less than a third of the children in the trial, which was already relatively small. The three dose group were followed for less than 2 months. Despite the inadequacy of the two dose regimen, it is this that the JCVI are advising – perhaps they think there will be less side effects with a lower dose, but the logic of using a regime that doesn't work, in order to avoid side effects does not fill one with confidence! 
How have the JCVI defined "high risk"?
This is where things start getting even murkier. The JCVI seems to be advising that our most vulnerable children take a vaccine that isn't necessary, doesn't work and has the potential to cause serious harm. These children are the very group most in need of a cautious approach. The list of conditions are given in the immunisation Green Book, which contains the extraordinary sentence "As Omicron infection is particularly mild, vaccine induced protection against mild Omicron infection is short lived, and almost all children in this age group have been infected with COVID-19…" Table 4 lists the various conditions which "includes all children on the learning disabilities register"
Down syndrome (trisomy 21) has been listed as a high risk group but the evidence that this applies to healthy young people with no other comorbidities is very unclear. Several of the studies suggesting increased risk only involved adults. For example, in a UK study suggesting a 25-fold risk of death from Covid-19 for people with Down syndrome, it is important to note that the median age of death was 61 with a range of 52-64, which would be comparable to age of death from all causes. Also of note, 16% were living in residential care and 40% were obese, another significant risk factor for Covid-19. With no deaths under 50, it is hardly relevant to a decision on vaccinating 0-4-year-olds.
The Down Society Medical Interest Group (DSMIG) has some useful Covid-19 guidance which includes the following paragraph: "The increased risk is age related, and mainly relates to older adults and those with other medical conditions that also increase the risk from COVID-19." Research commissioned by the Trisomy 21 research group (T21IRG) includes children. An international survey was combined with UK national data and confirmed that risks increase steeply after the age of 40 and was highest in those with comorbidities including obesity and dementia (both risk factors regardless of chromosome count). The DSMIG report again – "The data on children and young people is still limited, but suggests that children with Down syndrome are not at the same increased risk as older adults, and should not be included in the clinically extremely vulnerable list , except for a very small number who may be included because of an associated medical condition." It appears that any increased risk for adults is being extrapolated to young children on the basis of no evidence and extended to any learning disability. A large UK study found children on the learning disability register to be at extremely low risk from Covid-19. It is also vital to know what proportion of adults with severe learning difficulties were designated a 'Do Not Attempt Resuscitation' (DNAR) status, and how this might have influenced decision-making over hospital admission and provision of standard medical care.
Another group especially highlighted as in need of vaccination are those with any immune problems. But again, the facts do not bear this out. A prospective UK study of 1527 children with known immunodeficiencies followed from March 20220-March 2021 with regular phone surveys, found only 38 with positive PCR tests, just 4 hospital admissions unrelated to Covid symptoms and no deaths. Admittedly some of these families will have been shielding but a recent study from Wales showed no reduction in infections resulting from these measures. Given increasing concerns of adverse effects of repeated booster doses on the immune response, it may be especially unwise to use these gene-based products on children with an already impaired immune system. If they need immunising against SARS-CoV-2 (which is by no means clear) then a standard technology vaccine would surely be more appropriate.
Not ever, but especially not now
Looking at risks from the first year of the pandemic (March 2020-March2021 included both severe winter waves), it was notable that a total of 25 children died, 19 of whom had major comorbidities. There was no death of a child with uncomplicated Down Syndrome, nor with cystic fibrosis or severe asthma. There was no death of a child aged 1-4 years even with co-morbidities. So even in the era of the Wuhan strain, the case for vaccinating high-risk toddlers with such an unknown vaccine was extremely thin.
That was then, but now it is even more ludicrous. UK national data for November 2020 to September 2021 when alpha and delta variants were prevalent, revealed not a single death of a child under 16 within 60 days of a positive PCR test. The prevalent omicron strains are even milder, with a hazard ratio for deaths of 0.13 comparing omicron to delta in 18-69-year-olds. For 0-4s, hospital admissions and need for intensive care were markedly lower with omicron and there were too few deaths for any analysis.
Moreover the vast majority of children have already been exposed to SARS-CoV-2 and will have good natural protection. Indeed the recent JCVI document states: "By September 2022, an estimated 93% of children aged 1 to 4 years had had prior SARS-CoV-2 infection (unpublished, UK Health Security Agency (UKHSA)). Admission rates to hospital and to PICUs for confirmed COVID-19 illness have remained low among children aged 4 years and under." The vaccines have shown poor ongoing efficacy against newer variants, waning rapidly in children.
We should not forget that children need special protection. The Declaration of the Rights of the Child states that, "the child, by reason of his physical and mental immaturity, needs special safeguards and care, including appropriate legal protection". Giving a vaccine with such a poor safety specification to the most vulnerable in society certainly does not sit well under the promise to "First do no harm". In the words of Nelson Mandela, "There can be no keener revelation of a society's soul than the way in which it treats its children"