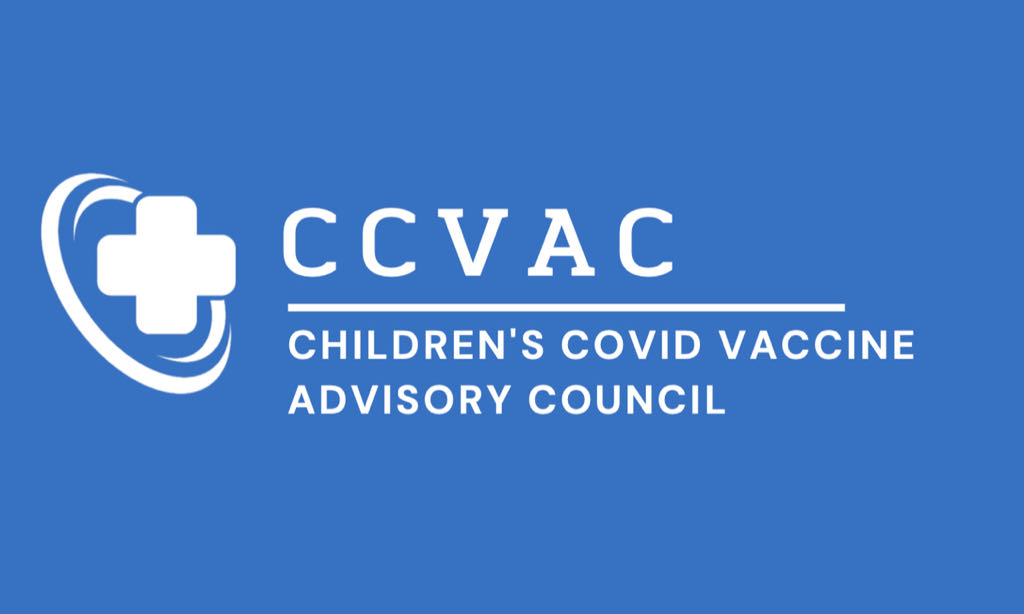 Re: Covid-19 Vaccines for Children
Date: 26 September 2022
To: The Rt Hon Liz Truss, The Prime Minister, 10, Downing Street, London SW1A 2AA
Dear Ms Truss,
Re: Covid-19 Vaccines for Children
Firstly, congratulations on becoming our new Prime Minister.
You will no doubt have many pressing matters as you take up office. But what can be more important than the health and well-being of the nation's children?
We, the undersigned health professionals and scientists, have huge concerns about the safety and necessity of Covid-19 vaccines for children, for reasons detailed in the letters enclosed. Between us, we have written numerous letters to the regulators, copied to your predecessor, regarding use of these mRNA products in children. We call upon you, urgently, to pause the Covid-19 vaccine rollout for healthy under 18s, while a thorough and independent safety review is undertaken. We urge you to reconsider their deployment for the following reasons:
Covid-19 was always a much milder illness in children, with a risk of death for otherwise healthy children of around 1 in 2 million. Successive variants have become less virulent, reducing the risk still further.
In addition, there is considerable evidence of rapidly waning vaccine efficacy, and increasing concerns over immediate vaccines injuries (such as myocarditis with its known potential for severe and possibly permanent cardiac damage).
There is still a total lack of long-term safety data and the worrying rise in excess non-Covid deaths[1] in young males aged 15-19 years has yet to be explained.
Lastly, the vast majority of children have already been exposed to SARS-CoV-2 repeatedly and have achieved demonstrably effective immunity, which is far superior to vaccine-induced immunity.
In short, the balance of benefit and risk, used to support the rollout of mRNA vaccines to the elderly and vulnerable in 2021, is inappropriate and inapplicable for children in 2022.
Below are links to all the fully referenced letters we have written to the MHRA, the JCVI and the CMOs over the past sixteen months. The detailed questions posed have never been properly addressed by these regulators. You may be aware that members of the Pandemic Response All Party Parliamentary Group also wrote to the JCVI in January 2022, regarding the documented increase in all-cause mortality in 15-19-year-old males, again with no satisfactory reply addressing their concerns.
Groups of health professionals from around the world have similar concerns and indeed some countries have already paused children's Covid-19 vaccines, particularly for those who have already had SARS-CoV-2 infection. The Danish Minister of Health recently declared that vaccinating children had been a mistake and has withdrawn it for healthy children. It is gratifying to see that in the UK the vaccine rollout for healthy 5-11s has been discontinued last week, but this leaves 12-17-years-olds still in an unnecessary programme.
The health of the nation's children is of paramount concern and must surely be a high priority for an incoming Prime Minister. You will no doubt be aware of Sir Christopher Chope's tireless work on a Covid-19 Vaccine Damage Bill, pushing for proper and fair compensation for thousands of vaccine-damaged adults. You cannot allow the risk of Covid-19 vaccine injuries in children, who stand to gain zero benefit from vaccination due to the overwhelming majority having already been infected, and who have therefore already acquired natural immunity.
We entreat you to apply the precautionary principle to the use of these products, which still have no long-term safety data and remain in Phase 3 clinical trials. The evidence of damage that this rushed policy is causing for children mounts daily.
In addition to concerns about the physical risk to children posed by these mRNA products, we would also remind you of the acknowledged and significant psychological and educational damage to children which resulted from the school closures and masking requirements implemented by your predecessor. We would ask that, as a matter of urgency, you make clear that school closures and masking of schoolchildren will not be repeated under your watch.
At the beginning of your term as Prime Minister, you have a critical opportunity to prevent avoidable damage to children, and the inevitable outcry and backlash that will follow, by pausing the rollout with immediate effect, as well as bringing to an end all harmful covid restrictions in schools. This is a risk-free action. Until then, the political and health risks of these damaging policies will only escalate.
We eagerly await your response.
Wishing you well in the challenging job you have ahead.
Yours sincerely
Dr Rosamond Jones, MBBS, MD, FRCPCH, retired consultant paediatrician,
on behalf of members of CCVAC (Children's Covid Vaccines Advisory Council) and many others…
Any additional UK health professionals are welcome to add their signatures via the link here.
Professor Anthony J Brookes, Professor of Genomics and Health Data Science, University of Leicester
Professor Angus Dalgleish, MD, FRCP, FRACP, FRCPath, FMed Sci, Principal, Institute for Cancer Vaccines & Immunotherapy (ICVI)
Professor Richard Ennos, MA, PhD. Honorary Professorial Fellow, University of Edinburgh
Professor John Fairclough, FRCS FFSEM, retired Honorary Consultant Surgeon
Professor Norman Fenton, CEng, CMath, PhD, FBCS, MIET, Professor of Risk Information Management, Queen Mary University of London
Prof Anthony Fryer, PhD, FRCPath, Professor of Clinical Biochemistry, Keele University
Professor David Livermore, BSc, PhD, retired Professor of Medical Microbiology
Professor Dennis McGonagle, PhD, FRCPI, Consultant Rheumatologist, University of Leeds
Professor Keith Willison, PhD, Professor of Chemical Biology, Imperial College, London
Lord Moonie, MBChB, MRCPsych, MFCM, MSc, retired member of the House of Lords, former parliamentary under-secretary of state 2001-2003, former consultant in Public Health Medicine
Dr Sonia Allam, MBChB, FRCA, Consultant anaesthetist
Julie Annakin, RN, Immunisation Specialist Nurse
Dr Abby Astle, MBBChir, BA(Cantab), DCH, DGM, MRCGP, GP Principal, GP Trainer, GP Examiner
Dr Elyse Baril-Guerard, MD, CCFP, MRCGP, General Practitioner
Dr Michael Bazlinton, MBCHB MRCGP DCH, General Practitioner
Dr David Bell, MBBS, PhD, FRCP(UK), Public Health Physician
Dr Mark A Bell, MBChB, MRCP(UK), FRCEM, Consultant in Emergency Medicine
Dr Michael D Bell, MBChB, MRCGP, retired General Practitioner
Dr Alan Black, MBBS, MSc, DipPharmMed, retired Pharmaceutical Physician
Dr David Bramble, MBChB, MRCPsych, MD, Consultant Psychiatrist
Dr Emma Brierly, MBBS, MRCGP, General Practitioner
Kim Bull, Foundation Degree in Paramedic Science, Paramedic
Mr John Bunni,MBChB (Hons), Dip Lap Surg, FRCS [ASGBI Medal] – Consultant Colorectal and General Surgeon
Dr Elizabeth Burton, MB ChB, retired General Practitioner
Dr David Cartland, MBChB, BMedSci, General practitioner
Dr Peter Chan, BM, MRCS, MRCGP, NLP, General Practitioner, Functional medicine
Dr Marco Chiesa, MD, FRCPsych, Consultant Psychiatrist, Visiting Professor
Michael Cockayne, MSc, PGDip, SCPHNOH, BA, RN, Occupational Health Practitioner
Dr Julie Coffey,MBChB, General Practitioner
John Collis, RN, Specialist Nurse Practitioner, retired
Mr Ian F Comaish, MA, BM BCh, FRCOphth, FRANZCO, Consultant Ophthalmologist
James Cook, NHS Registered Nurse, Bachelor of Nursing (Hons), Master of Public Health
Dr Clare Craig, BMBCh, FRCPath, Diagnostic Pathologist
Dr David Critchley, BSc, PhD in Pharmacology, 32 years' experience in Pharmaceutical R&D
Dr Sue de Lacy , MBBS MRCGP AFMCP UK, Integrative Medicine Doctor
Dr Jayne LM Donegan, MBBS, DRCOG, DCH, DFFP, MRCGP, Homeopathic Practitioner
Dr Damien Downing, MBBS, MRSB, private physician
Dr Jonathan Eastwood, General Practitioner, BSc MB ChB MRCGP
Dr Jonathan Engler, MBChB, LlB (hons), DipPharmMed
Dr Elizabeth Evans, MA(Cantab), MBBS, DRCOG, retired Doctor, Director UKMFA
Dr Christopher Exley, PhD FRSB, retired professor in Bioinorganic Chemistry
Dr John Flack, BPharm, PhD, retired Director of Safety Evaluation at Beecham Pharmaceuticals, retired Senior Vice-president for Drug Discovery SmithKline Beecham
Dr Charles Forsyth, MBBS, BSEM, Independent Medical Practitioner
Dr Simon Fox BSc, BMBCh, FRCP, Consultant in Infectious Diseases and Internal Medicine
Dr Jenny Goodman, MA, MBChB, Ecological Medicine
Dr Ali Haggett, Mental health community work, 3rd sector, former lecturer in the history of medicine
David Halpin, MB BS FRCS, Orthopaedic and trauma surgeon (retired)
Dr Catherine Hatton, MBChB, General Practitioner
Mr Anthony Hinton, MBChB, FRCS, Consultant ENT surgeon, London
Dr Renée Hoenderkampf, General Practitioner
Dr Andrew Isaac, MB BCh, Physician, retired
Dr Steve James, MBBS, MA, FRCA, FFICM, Critical Care Consultant
Dr Keith Johnson, BA, DPhil (Oxon), IP Consultant for Diagnostic Testing
Dr Pauline Jones, MB BS, Retired General Practitioner
Dr Gemma Kemp, MBBS, FRCPath, Consultant Forensic Pathologist
Dr Tanya Klymenko, PhD, FHEA, FIBMS, Senior Lecturer in Biomedical Sciences
Dr Charles Lane, MA, DPhil, Molecular Biologist
Dr Caroline Lapworth, MBChB General Practitioner
Dr Branko Latinkic, BSc, PhD, Molecular Biologist
Dr Theresa Lawrie, MBBCh, PhD, Director, Evidence-Based Medicine Consultancy Ltd, Bath
Dr Jason Lester, MRCP, FRCR, Consultant Clinical Oncologist
Dr Felicity Lillingston, IMD DHS PhD ANP, Doctor, Urgent Care, Research Fellow
Mr Malcolm Loudon, MBChB, MD, FRCSEd, FRCS(Gen Surg), MIHM,VR, Consultant Surgeon
Katherine MacGilchrist, BSc (Hons), MSc, CEO/Systematic Review Director, Epidemica Ltd
Dr Geoffrey Maidment, MBBS, MD, FRCP, Consultant physician, retired
Ahmad K Malik, FRCS(Tr & Orth) Dip Med Sport, Consultant Trauma & Orthopaedic Surgeon
Dr Ayiesha Malik, MBChB, General Practitioner
Dr Kulvinder Singh Manik, MBBS, General Practitioner
Dr Fiona Martindale, MBChB, MRCGP, General Practitioner
Dr Julie Maxwell, MBBCh, MRCPCH, Associate Specialist Community Paediatrician
Dr S McBride, BSc(Hons) Medical Microbiology & Immunobiology, MBBCh BAO, MSc in clinical Gerontology, MRCP(UK), FRCEM, FRCP(Edinburgh). NHS Emergency Medicine & geriatrics
Mr Ian McDermott, MBBS, MS, FRCS(Tr&Orth), FFSEM(UK), Consultant Orthopaedic Surgeon
Dr Scott McLachlan, FAIDH, MCSE, MCT, DSysEng, LLM, MPhil, Postdoctoral researcher
Dr Manjul Medhi, MBChB MRCP DTM&H, Consultant in Infectious Diseases and General Medicine
Dr Franziska Meuschel, MD, ND, PhD, LFHom, BSEM, Nutritional, Environmental and Integrated Medicine
Dr Scott Mitchell, MBChB, MRCS, Emergency Medicine Physician
Dr Alan Mordue, MBChB, FFPH. Retired Consultant in Public Health Medicine & Epidemiology
Dr David Morris, MBChB, MRCP(UK), General Practitioner
Dr Claire Mottram, BSc Hons, MBChB, Doctor in General Practice
Margaret Moss, MA(Cantab), CBiol, MRSB, Director, The Nutrition and Allergy Clinic, Cheshire
Dr Alice Murkies, MD, FRACGP, MBBS, General Practitioner
Dr Greta Mushet, MBChB, MRCPsych, retired Consultant Psychiatrist in Psychotherapy
Dr Sarah Myhill, MBBS, retired GP and Naturopathic Physician
Mr Colin Natali, BSc(hons) MBBS, FRCS (Orth), Consultant Spinal Surgeon
Dr Chris Newton, PhD, Biochemist working in immuno-metabolism
Dr Rachel Nicholl, PhD, Medical researcher
Dr Richard J O'Shea, MBBCh, BA(Hons) MRCGP, General Practitioner
Sue Parker Hall, certified transactional analyst (CTA, psychotherapy); MSc (Counselling & Supervision) MBACP (senior accredited practitioner); EMDR practitioner, Psychotherapist
Dr Dean Patterson, MBChB, FRCP, Consultant Cardiologist
Dr Christina Peers, MBBS, DRCOG, DFSRH, FFSRH, Menopause specialist
Rev Dr William J U Philip, MB ChB, MRCP, BD, Senior Minister The Tron Church, Glasgow, formerly physician specialising in cardiology
Anna Phillips, RSCN, BSc Hons, Clinical Lead Trainer Clinical Systems (Paediatric Intensive Care)
Dr Angharad Powell, MBChB, BSc (hons), DFRSH, DCP (Ireland), DRCOG, DipOccMed, MRCGP, General Practitioner
Dr Gerry Quinn, PhD. Postdoctoral researcher in microbiology and immunology
Dr Johanna Reilly, MBBS, General Practitioner
Jessica Righart , MSc, MIBMS, Senior Critical Care Scientist
Mr Angus Robertson, BSc, MB ChB, FRCSEd (Tr & Orth), Consultant Orthopaedic Surgeon
Dr Jessica Robinson, BSc(Hons), MBBS, MRCPsych, MFHom, Psychiatrist and Integrative Medicine Doctor
Dr Jon Rogers, MB ChB (Bristol), Retired General Practitioner
Mr James Royle, MBChB, FRCS, MMedEd, Colorectal surgeon
Dr Salmaan Saleem, MBBS, BMedSci, MRCGP, General Practitioner
Dr Roland Salmon, MB BS, MRCGP, FFPH, Former Director, Communicable Disease Surveillance Centre Wales
Sorrel Scott, Grad Dip Phys, Specialist Physiotherapist in Neurology, 30 years in NHS
Dr Rohaan Seth, BSc (hons), MBChB (hons), MRCGP, Retired General Practitioner
Dr Haleema Sheikh, MRCGP, General Practitioner
Dr Gary Sidley, retired NHS Consultant Clinical Psychologist
Dr Annabel Smart, MBBS, BSc, retired General Practitioner
Natalie Stephenson, BSc (Hons) Paediatric Audiologist
Dr Zenobia Storah, MA (Oxon), Dip Psych, DClinPsy, Senior Clinical Psychologist (Child and Adolescent)
Dr Noel Thomas, MA, MBChB, DCH, DObsRCOG, DTM&H, MFHom, retired doctor
Dr Stephen Ting, MB CHB, MRCP, PhD, Consultant Physician
Suzanne Tomkinson, BSc, MSc, CSci, FIBMS, Senior Biomedical Scientist (Clinical Biochemistry)
Dr Julian Tompkinson, MBChB MRCGP, General Practitioner, GP trainer PCME
Dr Livia Tossici-Bolt, PhD, Clinical Scientist
Dr Helen Westwood, MBChB, MRCGP, DCH, DRCOG, General Practitioner
Dr Carmen Wheatley, DPhil, Orthomolecular Oncology
Mr Lasantha Wijesinghe, FRCS, Consultant Vascular Surgeon
Dr Damian Wilde, PhD, (Chartered) Specialist Clinical Psychologist
Dr Ruth Wilde, MB BCh, MRCEM, AFMCP, Integrative & Functional Medicine Doctor
Dr Lucie Wilk, MD, Consultant Rheumatologist
Dr Stefanie Williams, MD, Dermatologist
Dr Holly Young, BSc, MBChB, MRCP, Consultant Palliative Care Medicine
Zuzana Herbst Manton, Registered Nurse
Dr M Syeda, General Practitioner, MRCGP
Jane Philebrown, RGN, Triage/Practice Nurse
Charlotte, Occupational Therapist
Rachelle brown, Physiotherapist
Caroline Bright, Registered Nurse-Theatres
Jonathan Cleary, MBBS, MRCGP, FRACGP, FACRRM. General Practitioner
Josephine Tucker, SRN (retired) and UKCP registered Psycotherapist (Self Employed)
Cristina Gastaldi, Acupuncture Pain Clinic
Kelly Allen, Senior Nursing Sister RNC
Suki Clarke, Midwife
Joanna Barker,RMN
Nikki Tapal, Phlebotomy manager
Natalia Day, Nurse
Dr Ross C Worthington, Sports Medicine, BM BCh
Amanda Stanier, Nurse RGN
Kellie Morriss, Senior Health Care Assistant/Student NA
Amanda Cairns, SCPHN MSc (OH)
Cassandra Hamilton, Student Nurse
Ellen Calteau, Registered Dietitian HCPC registered
Trudy Griffiths, Care and support worker
Julie Tasker, Complementary Therapist and retired Tutor
Jeanne Van der Weyden, Occupational Health Nurse, Certificate in Tropical Diseases, Midwife (not practising)
Rosie Roberts, Pharmacy Technician
Ameena Lewis, NHS Bloods Transport
Dr Neil K Gibbs, BSc MPhil PhD FRSB, Biomedical Scientist
Paul Seddon, General practitioner BSc MBBS DCH DRCOG DOcc Med MRCGP
Charlotte Gowers, Occupational Therapist
Dr Graham Milne, MB ChB, General Practitioner
Dare Mason, Psychotherapist, DipPsych, BSc
Paula Charnley, Psychotherapist
Dr Christian Buckland, Psychotherapist, Psych(D), UKCP, MBACP, MUPCA
Anna Rayner, Homeopath, LCHE, BSc Hom, BSc Psy
Vanessa Churchill, Chiropractor/Homeopath, BSc (Chiro) DC LHM
Hilary Hull, Therapy Radiographer
Louise Priestman, Registered Nurse
Vicky Norris, Carer
David Nash, Registered Nurse
Dr Rajendra Sharma, MB BCh BAO LRCP&S(Ire) MFHom, Private Physician.
Raine Marshall, Mental health nurse
Samantha Lomas, Counsellor
Stephen Jones Occupational Therapist, BHSc (Hons) Occupational Therapy
Fiona Crowhurst, Retired Registered General Nurse
Lynette Daly, Retired Midwife
Janice Giddy, BA Hons Counselling. Retired staff counsellor NHS
Dr Kevin P Corbett, Retired RN and PhD health scientist
Dr Robert John Durling, Dental Surgeon
Veronica De Luca, Senior Nurse/Sister
Debbie Wells, Cardiac associate practitioner
Nadina Holden, RN Adult & NICU Specialist BSc Hons
Sally Johns Green MBACP, Counsellor/Play therapist, Diploma in Professional Studies
Brian Howard, D.O. Osteopath
Iain McWilliam Leith, Retired GP then independent doctor
Ann Helena Robinson, HCA MRI and CT Scanning
Dr Emma Gillett DC, Chiropractor
Mrs Susan Stanley, SRN, SCM, (Retired Midwife)
Christina Spyratou, Specialist Registrar in Urology
Dr Anne Catherine Priestley, Retired NHS GP MB BS, MRCP (UK).
Julia Jacques, Staff nurse
Catherine Turner, Chartered Physiotherapist
Lucia Bruno, Nursing Associate
Claire Buchanan, Staff nurse, DipHE nursing (child)
Rachel Simpson, Senior I MR/CT Radiographer – BSc (Hons) Diagnostic Radiography
Tiziana Bertinotti, Doctor of TCM, Acupuncture Clinician, BHSc (Acu), BA (Hons), PGCE
Heather, Occupational Therapist
Jannah van der Pol, General Practitioner
Tony Ripping, Senior Mental Health Practitioner (RMN)
Dr Gillian Breese, General Practitioner BSc MB ChB DFFP DTM&H
Dr Jessica Engler, Trainee GP, MBChB, BSc (Hons)
Sarah Waters, Psychotherapist
Damien Cominos, Paramedic
Penny Senner, Registered adult nurse. District nursing
Joanne Hill, Registered Nurse, staff nurse NHS
Hannah Januszczyk, Pharmacist
Ela Buzaljko, Trainee Nurse Assistant
June Tranmer, Acupuncturist – member of AAC
Jacqui Crago, Radiographer. BAppSc (Medical Imaging)
Carol Fitzroy-Bent, Lead Pharmacy Technician, BTech Pharmaceutical Sciences
Margaret Stroud, BDS, BSc (Hons)
Karen Moore, Registered Nurse
Joanne Lee, Dip NT
Nichola Davies RMN, BSc Mental Health Nursing
Dr Richard Screen, Emergency Medicine Doctor, MBChB, BSc (Hons)
Diane Doody, Social prescriber
Helen Hardwick, Specialist Nurse Critical Care, Bsc(Hons)Nursing Studies, Advanced Diploma in Psychotherapeutic Counselling
Evphi Kalkantera, Parkinsons Nurse Specialist
Allison Nicholls, Registered mental health nurse
Christine Campbell, Community nurse Degree
Sue Cook, Clinic Director
Dr Helen McArdle, General Practitioner, BSc (Hons) MBChB (Hons) MRCP, MRCGP, DRCOG, DipDerm
Yasmeen Islam, Senior Staff Nurse
Fr Giles Pinnock, Lead Hospital Chaplain
David White, MBChB retired GP
Emily Whewell, Paediatric Nurse
Danielle Jayne Lowes, Paramedic
Alan Baird, Retired dentist, BDS
Theresa Mounsey, Registered Midwife
Dave Millard, Mental health nurse
Dr Azeezah Isaacs, Dentist BChD
Charles Abduraghmaan, Dentist, BChD
Robert Laroche, Registered nurse
Kate Hatton, Nurse Advisor RN, SCPHN
Ioana Pelican, General dental practitioner
Dr Saloni, MBBCh, PhD, BSc
Annabel Acheson-Gray, Physiotherapist in private practice
Lisa Wadd, Stroke Specialist, SLT BSc
Tim Green, PhD Biochemist
Paul Ascou, Paramedic
Jane Feeney, Child & Family Psychotherapist, MA psych
Ishah Johns, Paediatric Nurse
Wendy Babbidge, Staff Nurse
Louise Ferguson, Health Visitor – Specialist Community Public Health Nurse
Dr John Harrison, PhD, FDSRCSEng, FRCPath, Retired Consultant Pathologist
Claire E Adam, Registered nurse, BSc (Hons)
Dr John Isaacs, MBChB, retired General Practitioner
Jonathan Broughton, Surgical care practitioner, registered Nurse BSC MSC
Allan Frederick Rogers, Senior Occupational Therapist, BSc (Hons)
Andrew Widdrington, Clinical lead, sedationist, dental surgeon, BDS PGDip Sed
Jane Lamey, Retired District Nurse and Practice Nurse.
Shereena Hamilton, Mental Health Support Worker
Justine Millard-Case, Registered General Nurse
Julieann Currie, RNLD, RSCN
Sarah Thorpe, Paramedic
Christine Grist, Adult Nurse DipHE
Demetrios Jimmy Pellas, Registered nurse, independent Prescriber
Richard House, PhD, CPsychol, Chartered psychologist (BPS), retired Senior University Lecturer in Psychology (Roehampton) and psychotherapist
Anna Ducharme, Retired General Practitioner
Helen Auburn, Nutritional therapist Dip ION
Susan Bedford, Specialist Nurse, RGN
Magdalena Stasiak-horkan, General Practitioner
Fiona Jones, BSc(hons) DipPreSci PGCert Med Ed, FRPharmS, Retired Clinical Pharmacist
Carolyn Polunin, Integrative Psychotherapist MSc in Private Practice
Simona Panaitescu, Psychologist
Joyce Killerby, Retired Registered General Nurse
Dr Ada Nelson-Iye, MBChB
Michelle Mason, Mental Health Nurse RMN
Sheena Fraser, General Practitioner
Natalie Hardy, Pharmacy Technician NVQ 3 in Pharmacy Services
Mariana Ferreira ds Silva e Sousa, Physiotherapist
Kristina Thistlethwaite, Dental care professional
W Gordon Brydon, Retired Clinical Scientist PhD
Karen Thompson, Staff Nurse RGN
Nicholas Peter Lee, Director and RGN (OH SCPHN), BN (Hons), BSc (Hons)
Isabella Jane Ruth Watson, SRN SCM (retired)
Vasileios Grigoriou, RGN
Miss K Hicken, midwife and licensed acupuncturist.
Anne Renfrew, MB,ChB retired obstetrician/gynaecologist and general practitioner
Simon Williams, Retired Doctor
Nigel Addison, Specialist Nurse Practitioner RGN, DipOH, MHSc
Andrew Philip Walker, BDS retired general dental practitioner
Alex Baker, Nurse
Maria Capri, Midwife
Sunita Karnik, Speech & Language Therapist (retired)
John Sherwood, Pharmacist BPharm MRPHARMS
Hannah Barson, Occupational Therapist
Samantha Lees, Clinical Nurse Specialist RMN
Kelly Edwards, Registered Children's Nurse
Joanna Harrison, Neuro Occupational Therapist Grad Diploma
Naomi Riddel, CAMHS Consultant Psychiatrist, BSc, MSc, MBBCh, MRCPsych
Elissa Harper, Staff Nurse
Dr Hugh Pollard, Retired GP. MB BS DRCOG
Lisa McGrow, Midwife
Helen Wood, Occupational therapist
Janina Iszatt, RGN
Anna Marie Macdoo, Nurse
Maria Horton, Occupational Therapist (BSc hons)
Wendy Kellett, retired Nurse
Dr Ricky Freeman, BM, General Practitioner
Maud Malone, Podiatrist
Dr Stephen Mounce, Research Fellow, Expert in modelling, data science, RT-PCR
Stuart Guy, HMHW, M(Res), RN – Lecturer in Nursing
Andrea Halewood, Psychotherapist, BACP
Dr Ross Worthington, BM BCh retired General Practitioner
Dr Miles Davidson, MBChB, General Practitioner PCN Vaccination Lead
Dr Stuart Morgan, General Practitioner, MBBS
Mr Colin Petherick, FDS, MBBCh, Oral Surgeon
Sandra Marks, SRN SCM RHV, Rtd Health Visitor
Fiona Murdoch, PSA registered Acupuncturist
Anne Jebb, Chartered Physiotherapist
Luke Jezeph, Nutritional Therapist BANT CNHC Dip CNM
Roger Meacock, BVSc MRCVS Veterinarian and human practitioner
Sarah Silver, Level II Health & Nutrition
Nicola Massey, Nutritional Consultant
Damien Bush, MRCVS Director, Downs Veterinary Practice Ltd. RCVS Recignised Advanced Practitioner Small Animal Surgery
Claire Wainwright, Senior Biomedical Scientist (retired)
Rosemary Poppitt, Registered Nurse, Registered Midwife, BA Hons (retired)
Ann Mills, Retired nurse
Poppy Bagley, Registered Children's Nurse
David Phillips, Dentist, BDS Wales
Millicent Rose Mairs, Healthcare Assistant
G Fairly, BN Adult Nursing Oncology
Dr David Owen Yates, General Practitioner
Rowena Felipe , CNS for ACS/Angina
Judith Halden, Speech and language therapist
Mary Jane Lauigan, Oncology research nurse
L Molina, Paediatric Coordinator/Nurse
Sara Dale, Homeopath – Advanced diploma in Homeopathy
Abigail Drew, Biomedical Scientist
Dr Michael Russell Evans, MB ChB (Bristol) General Practitioner
Amanda Henning, Practice Nurse
Susannah Robinson, MBBS, BSc, MRCP, MRCGP, General Practitioner
---
[1] Updated analysis of deaths in males 15-19 years of age – HART (hartgroup.org)