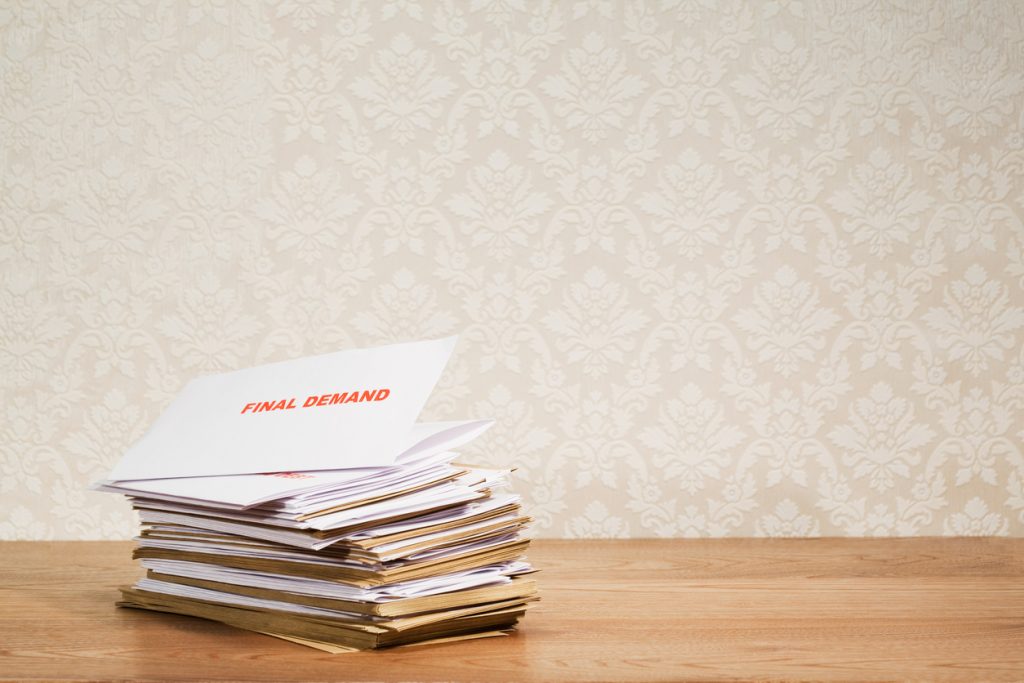 Another open letter from healthcare professionals and academics.
For the last year, a group of senior health professionals and academics have been writing to regulators and prime ministers asking for a recalculation of their benefit:risk assessment for covid vaccines for children. These were described as marginal when calculated during the Wuhan and Delta waves and as far as we are aware had not been recalculated for omicron or indeed taking account of the wide-spread naturally acquired immunity.
It is therefore shocking to learn that this had indeed been done in October 2022 for adults too, with data on the number needed to vaccinate (NNV) provided by UKHSA to the JCVI. This vital information remained hidden from the British public for a full three months throughout the autumn booster rollout and has only finally been published on 25th January 2023. How many people who have suffered recent vaccine injuries would have made a different decision had they been aware of these figures? For healthy 40-49s almost one million booster shots were required to prevent one 'severe' hospital admission and even for 50-59s the figure was 256,400. The data presented does not include estimates of vaccine injuries but from Pfizer and Moderna's own trial data serious adverse events were reported at 1 in 800.
Meanwhile, we publish in full below another multisignature letter to the MHRA. If a reply is received, we will publish it here but we advise readers not to hold their breath. It seems that wilful deafness is a close cousin of wilful blindness.


Dame June Raine (CEO: MHRA)
Professor Sir Munir Pirmohamed (Chairman: Commission on Human Medicines)
Professor Lim Wei Shen (Chairman: JCVI Covid-19 Vaccines Committee)
Professor Darren Ashcroft (Chairman: Pharmacovigilance Expert Advisory Group)
Rt Hon Stephen Barclay (Secretary of State for Health & Social Care)
31st January 2023
Dear Dame June
We, the undersigned health professionals and academics, have written to you repeatedly about the potential risks to children from mRNA vaccines. As we have outlined, the risks to children from SARS-CoV-2 infection are extremely low and do not warrant the risk of mass vaccination, using such a new technology with already known short-term harms and absolutely no long-term safety data. Indeed, the JCVI clearly had reservations, initially stating that "the health benefits of universal vaccination in children and young people below the age of 18 years do not outweigh the potential risks". Fortunately for British children, it seems that their parents also have grave reservations.
Ongoing assessment of ONS data and multiple publications from across the world has led us to review the risks for the adult population too, especially for the use of ongoing repeated doses and following the dissemination of newer SARS-CoV2 variants. We present our concerns below.
Benefit:risk balance: Successive SARS-CoV-2 variants have been milder, setting the bar for acceptable safety for these products even higher. For adults, many of the arguments raised with respect to children also apply: low risk from infection; high levels of naturally acquired immunity; known short-term risks (which appear to be more common in younger adults); and finally the lack of long-term safety data. Benefit: risk balance for young adults indicates more harm than good. In addition, those most likely to benefit are also more likely to be frail eg Norway experienced significant deaths in elderly care home residents during the first rollout and their Medicines Agency recommended caution for this group. Decisions to authorise the vaccines appear to have been based on relative risk reduction for Covid-19 illness only, ignoring all-cause mortality.
Pharmacovigilance: It appears that the MHRA pharmacovigilance systems are particularly slow to pick up signals of risk. AstraZeneca was paused in Denmark after 734,000 people had been vaccinated and the first death due to Vaccine-Induced Thrombotic Thrombocytopaenia (VITT) was reported. Several other European countries followed their lead to pause the AZ rollout within days. By that time, 24 million UK citizens had been vaccinated, yet the MHRA and JCVI persisted in stating that the vaccine was safe, only restricting its use weeks later, by which time there had been further preventable deaths. The AZ vaccine has subsequently been quietly dropped in the UK, with no explanation.
Myocarditis: Changing to mRNA vaccines for younger people has also been fraught with hazards, myocarditis risk being inversely related to age. Despite these known risks, myocarditis has been downplayed by the MHRA and Government, described as 'mild and recovers quickly'. This claim is not borne out by the facts. It is particularly egregious that Pfizer and Moderna are only just commencing 5-year follow-up studies to assess myocarditis risk; work that should have been undertaken from early in 2021, after the first reports of a possible link. As outlined in the Cumberlege report, an open mind and proper proactive post-marketing surveillance are essential for patient safety.
Vaccine efficacy: Regarding efficacy, it has become very apparent that the Covid vaccines do not prevent infection or transmission; one of the main arguments used to persuade the young and healthy to take the vaccine to protect the vulnerable. It is shocking that, despite overwhelming evidence of this lack of claimed efficacy, booster doses are still officially recommended and actively encouraged for healthy, young household contacts of people with immunosuppression and for all health and social care staff. Efficacy has waned over time, hence the rollout of boosters. As anticipated with a coronavirus capable of frequent mutations, the predominant strains have been those best able to evade the vaccines. The new bivalent boosters elicit much lower neutralising antibody levels to the new omicron strains than to the original Wuhan virus, presumably because of immune imprinting, and provide only around 50% protection against infection for 3 months – far less than the 90-95% originally claimed for the mRNA products. The numbers needed to vaccinate (NNV) to save one hospital admission are higher for each booster and of course for younger healthy people, which begs the question: was this ever good use of NHS time and personnel for low-risk citizens?
Immune tolerance: We are deeply concerned by data showing an increased risk of infection with the more vaccine doses taken; as reported among healthcare workers in Cleveland and previously suggested by our own national data. In Japan, where over half of the >65s are onto their 5th dose, Covid-19 death rates are now at their highest. This suggests more than just a simple waning of effect over time; it rather suggests that repeated doses are downgrading the normal immune response in some way. Two recent publications here and here may explain this, showing a "class switch" towards IgG4 rather than IgG1 which is strongly suggestive of immune tolerance. No UK data have been shared on the vaccination status of the many people experiencing repeated infections. There are also worrying reports of aggressive cancers (both new and relapses) occurring after the fourth dose, which suggests failure of the normal T-cell surveillance mechanisms. The use of multiple repeated doses has not been subjected to full clinical trials, only to assessments of antibody production. Yet very recent JCVI guidance means that many over 50s will be on their 5th or 6th dose by autumn 2023. Where is the clinical trial evidence to support use of the vaccines in this way?
Excess mortality: Meanwhile, many countries including the UK are experiencing excess deaths in all age groups, with rates substantially above expected levels in 2022, and the latest data shows 2023 starting off equally badly. Many of these deaths are cardiovascular and this Scottish cardiac ambulance report shows 15-44-year-olds having the highest percentage increase, even though in smaller absolute numbers. Whilst loss of health care during lockdowns may be a substantial contributor to excess deaths, it does not explain international data showing a significant relationship between excess deaths and high vaccine uptake.
Urgent Investigation: The level of excess deaths is a huge cause for concern, requiring full and urgent investigation. Yet the data for deaths by vaccination status has not been released since May 2022, despite numerous requests including in Parliament. To plan ongoing boosters for high-risk groups in Spring 2023, before a full assessment of the cause of the excess deaths has been published and any link to the vaccines excluded, is a dereliction of duty.
We ask that the MHRA abandon its self-appointed role as 'enabler' and return to its statutory duty of regulator, with public safety its prime aim. It is vital that this new mRNA technology, including biodistribution and toxicity of all components and long-term safety follow-up, is fully investigated before it is extended to other vaccines.
We require an urgent pause in the Covid vaccination programme, pending a thorough and independent review of all available safety data.
Yours sincerely
Dr Rosamond Jones, MBBS(Hons), MD, FRCPCH, retired Consultant Paediatrician plus 100 more….
Professor Anthony J Brookes, Professor of Genomics & Health Data Science, University of Leicester
Professor Angus Dalgleish, MD, FRCP, FRACP, FRCPath, FMedSci, Professor of Oncology, University of London; Principal, Institute for Cancer Vaccines & Immunotherapy
Professor Richard Ennos, MA, PhD. Honorary Professorial Fellow, University of Edinburgh
Professor Anthony Fryer, PhD, FRCPath, Professor of Clinical Biochemistry, Keele University
Professor John A Fairclough, BM BS, BMed Sci, FRCS, FFSEM(UK), Professor Emeritus, Honorary Consultant Orthopaedic Surgeon
Professor David Livermore, BSc, PhD, retired Professor of Medical Microbiology
Professor Dennis McGonagle, PhD, FRCPI, Consultant Rheumatologist, University of Leeds
Professor Karol Sikora, MA, MBBChir, PhD, FRCR, FRCP, FFPM, Honorary Professor of Professional Practice, Buckingham University
Professor Roger Watson, FRCP Edin, FRCN, FAAN, Professor of Nursing
Lord Moonie, MBChB, MRCPsych, MFCM, MSc, retired Member of House of Lords, former Parliamentary Under-secretary of State 2001-2003, former Consultant in Public Health Medicine
Dr Najmiah K Ahmad, BM, MRCA, FCARCSI, Consultant Anaesthetist
Dr Ali Ajaz, Consultant Psychiatrist
Dr Shiraz Akram, BDS, Dental Surgeon
Dr Sonia Allam, MBChB, FRCA, Consultant Anaesthetist
Dr Victoria Anderson, MBChB, MRCGP, MRCPCH, DRCOG, General Practitioner
Julie Annakin, RN, Immunisation Specialist Nurse
Wendy Armstrong, RN, BSc, DipHE, Practice Nurse
Dr Abby Astle, MBBChir, BA(Cantab), DCH, DGM, MRCGP, GP Principal, GP Trainer, GP Examiner
Helen Auburn, Dip ION, MBANT, NTCC, CNHC, RNT, registered Nutritional Therapist
Dr Ancha Bala-Joof, BSc, MBChB, MRCGP, General Practitioner
Dr Michael Bazlinton, MBCHB, MRCGP, DCH, General Practitioner
Dr David Bell, MBBS, PhD, FRCP(UK), Public Health
Dr Mark A Bell, MBChB, MRCP(UK), FRCEM, Consultant in Emergency Medicine, UK
Dr Michael D Bell, MBChB, MRCGP, retired General Practitioner
Dr Gillian Breese, BSc, MB ChB, DFFP, DTM&H, General Practitioner
Dr Emma Brierly, MBBS, MRCGP, General Practitioner
Kim Bull, Foundation Degree in Paramedic Science, Paramedic
Mr John Bunni, MBChB (Hons), DipLapSurg, FRCS, Consultant Colorectal and General SurgeonDr Elizabeth Burton, MBChB, Retired General Practitioner
Dr David Cartland, MBChB, BMedSci, General practitioner
Catherine Cassell, RGN, Practice Nurse
Dr Peter Chan, BM, MRCS, MRCGP, NLP, General Practitioner, Functional Medicine Practitioner
Angela Chamberlain, BSc(Hons) Midwifery
Michael Cockayne, MSc, PG Dip, SCPHNOH, BA, RN, Occupational Health Practitioner
James Cook, NHS Registered Nurse, Bachelor of Nursing (Hons), Master of Public Health (MPH)
Mr Ian F Comaish, MA, BMBCh, FRCOphth, FRANZCO, Consultant Ophthalmologist
Dr Clare Craig, BMBCh, FRCPath, Pathologist
Dr David Critchley, PhD, Clinical Pharmacologist
Dr Phuoc-Tan Diep, MBChB, FRCPath, Consultant Histopathologist
Dr Jayne LM Donegan, MBBS, DRCOG, DCH, DFFP, MRCGP, Homeopathic Practitioner
Dr Jonathan Eastwood, BSc, MBChB, MRCGP, General Practitioner
Dr Jonathan Engler, MBChB, LlB(Hons), DipPharmMed
Dr Elizabeth Evans, MA(Cantab), MBBS, DRCOG, retired Doctor, Director UKMFA
Dr Chris Exley, PhD, FRSB, retired Professor in Bioinorganic Chemistry
Dr John Flack, BPharm, PhD, retired Director of Safety Evaluation at Beecham Pharmaceuticals 1980-1989 and Senior Vice-president for Drug Discovery 1990-92 SmithKline Beecham
Dr Simon Fox, BSc, BMBCh, FRCP, Consultant in Infectious Diseases and Internal Medicine
Gayle Gerry, BSc(Hons), Registered Nurse
Sophie Gidet, RM, Midwife
Dr Cathy Greig, MBBCh(Hons), General Practitioner
Dr Ali Haggett, Mental Health Community Work, 3rd sector, former Lecturer in the History of Medicine
Mr Anthony Hinton, MBChB, FRCS, Consultant ENT Surgeon, London
Ian Humphreys, UKMFA Programme Director
Dr Keith Johnson, BA, DPhil(Oxon), IP Consultant for Diagnostic Testing
Fiona Jones, BSc(Hons), DipPreSci, Cert Med Ed, FRPharmS, MFRPSII, Clinical Pharmacist Independent Prescriber (retired)
Dr Timothy Kelly, MBBCh, BSc, NHS doctor
Dr Tanya Klymenko, PhD, FHEA, FIBMS, Senior Lecturer in Biomedical Sciences
Dr. Eashwarran Kohilathas, BMBS, doctor and author
Dr Sheena Langdon, General Practitioner
Dr Caroline Lapworth, MBChB, General Practitioner
Dr Branko Latinkic, BSc, PhD, Molecular Biologist
Dr Theresa Lawrie, MBBCh, PhD, Director, Evidence-Based Medicine Consultancy Ltd, Bath
Dr Felicity Lillingston, IMD, DHS, PhD, ANP, Doctor in Urgent Care, Research Fellow 
Dr Nichola Ling, MBBS, MRCOG, Consultant obstetrician and digital advisor to NHS England
Mr Malcolm Loudon, MBChB, MD, FRCSEd, FRCS(Gen Surg), MIHM,VR, Consultant Surgeon
Katherine MacGilchrist, BSc(Hons) Pharmacology, MSc Epidemiology, CEO, Systematic Review Director, Epidemica Ltd
Dr C Geoffrey Maidment, MD, FRCP, retired Consultant Physician
Mr Ahmad K Malik, FRCS(Tr & Orth), Dip Med Sport, Consultant Trauma & Orthopaedic Surgeon
Dr Ayiesha Malik, MBChB, General Practitioner
Dr Imran Malik, MBBS, MRCP, MRCGP, General Practitioner
Dr Kulvinder S Manik. MBChB, MRCGP(2010), MA(Cantab), LlM(Gray's Inn)
Dr Fiona Martindale, MBChB, MRCGP, General Practitioner
Dr Sam McBride, BSc(Hons) Medical Microbiology & Immunobiology, MBBCh, BAO, MSc in Clinical Gerontology, MRCP(UK), FRCEM, FRCP(Edinburgh), NHS Emergency Medicine & Geriatrics
Kaira McCallum, BSc, retired Pharmacist, Director of Strategy UKMFA
Mr Ian McDermott, MBBS, MS, FRCS(Tr&Orth), FFSEM(UK), Consultant Orthopaedic Surgeon
Dr Franziska Meuschel, MD, ND, PhD, LFHom, BSEM, Nutritional, Environmental and Integrated Medicine
Dr Scott Mitchell, MBChB, MRCS, Emergency Medicine Physician
Dr Alistair Montgomery, MBChB, MRCGP, DRCOG, retired General Practitioner
Dr Alan Mordue, MBChB, FFPH, retired Consultant in Public Health Medicine & Epidemiology
Dr David Morris, MBChB, MRCP(UK), General Practitioner
Margaret Moss, MA(Cantab), CBiol, MRSB, Director, The Nutrition and Allergy Clinic, Cheshire
Theresa Ann Mounsey, BSc Hons in Midwifery studies.
Dr Alice Murkies, MBBS, MD, FRACGP, General Practitioner and Medical Researcher
Dr Greta Mushet, MBChB, MRCPsych, retired Consultant Psychiatrist in Psychotherapy
Dr Angela Musso, MD, MRCGP, DRCOG, FRACGP, MFPC, General Practitioner
Dr Sarah Myhill, MBBS, Dip NM, Retired GP, Independent Naturopathic Physician
Dr Christopher Newton, PhD, Biochemist, CIMMBER
Dr Rachel Nicoll, PhD, Medical researcher
Tim Nike, BSc(Hons), MCSP, HCPC, Senior Neurological Physiotherapist
Dr Richard O'Shea, MBBCH, BA(Hons) MRCGP, General Practitioner
Sue Parker Hall, CTA, MSc (Counselling & Supervision), MBACP, EMDR. Psychotherapist
Dr Dean Patterson, MBChB, FRCP, Consultant Cardiologist
Dr Christina Peers, MBBS, DRCOG, DFSRH, FFSRH, Menopause Specialist
Rev Dr William J U Philip MB ChB, MRCP, BD, Senior Minister The Tron Church, Glasgow, formerly physician specialising in Cardiology
Dr Angharad Powell, MBChB, BSc(Hons), DFRSH, DCP (Ireland), DRCOG, DipOccMed, MRCGP, General Practitioner
Dr Gerry Quinn, PhD, Microbiologist
Dr Johanna Reilly, MBBS, General Practitioner
Dr Naomi Riddel, MBBCh, MSc, MRCPsych, Consultant Child Psychiatrist
Jessica Righart, MSc, MIBMS, Senior Biomedical Scientist
Mr Angus Robertson, BSc, MBChB, FRCSEd (Tr & Orth), Consultant Orthopaedic Surgeon
Dr Jessica Robinson, BSc(Hons), MBBS, MRCPsych, MFHom, Psychiatrist and Integrative Medicine Doctor
Dr Susannah Robinson, MBBS, BSc, MRCP, MRCGP, General Practitioner
Dr Jon Rogers, MBChB (Bristol), Retired General Practitioner
Mr James Royle, MBChB, FRCS, MMedEd, Colorectal Surgeon
Dr Salmaan Saleem, MBBS, BMedSci, MRCGP, General Practitioner
Sorrel Scott, Grad Dip Phys, Specialist Physiotherapist in Neurology
Dr Rohaan Seth, BSc(Hons), MBChB(Hons), MRCGP, retired General Practitioner
Dr Magdalena Stasiak-Horkan, MBBS, MRCGP (2017), DCH, General Practitioner
Natalie Stephenson, BSc (Hons) Paediatric Audiologist
Marco Tullio Suadoni, RN, BSc (Hons) Adult Nursing, MSc, Specialist Palliative Care Lead
Dr Noel Thomas, MA, MBChB, DObsRCOG, DTM&H, MFHom, Retired Doctor
Dr Stephen Ting, MBChB, MRCP, PhD, Consultant Physician
Dr Livia Tossici-Bolt, PhD, Clinical Scientist
Dr Jannah van der Pol, iBSc, MBBS, MRCGP, General Practitioner
Dr Helen Westwood, MBChB(Hons), MRCGP, DCH, DRCOG, General Practitioner
Dr Carmen Wheatley, DPhil, Orthomolecular Oncology
Mr Lasantha Wijesinghe, FRCS, Consultant vascular surgeon
Dr Lucie Wilk, MD, MRCP, Rheumatologist