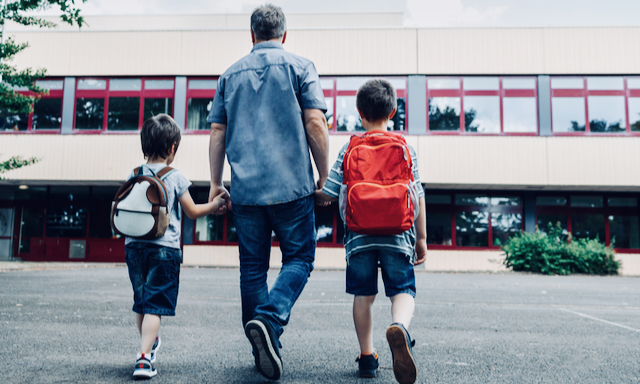 Caution, fear-mongering ahead
As children across England and Wales return to school, the usual fear messaging begins but this time with variations on a theme.
Deaths from Covid double as new Pirola and Eris variants spread
We should be going back into masks, which definitely work
Your child should take a covid-booster to protect an immunocompromised household member
AND if that isn't enough,
Temperatures are rising again across Europe
A drag queen might be hosting story-time near you
Your child's school ceiling might fall in any day
So are any of these fears realistic?
Pirola and Eris:
Two new omicron subgroup variants have been described, but it is hard to summon up any great enthusiasm for them. According to the Guardian, we can blame a combination of " waning immunity to Covid-19, poor summer weather and the screening of blockbuster films such as Barbie and Oppenheimer may have caused increased indoor mixing, setting off rises in infections." However the Mirror has the usual scary headline as schools reopen: "New Covid fears as kids return to school and daily rates numbers double in a month"
Masks:
Some colleges and workplaces in the US are already mandating masks again and Dr Anthony Fauci is apparently worried that people may not comply! But there doesn't seem to be any appetite for a return to masks or any other measures in the UK, especially in schools. Only Professor Trish Greenhalgh seems to be asking for masks here. That is despite a Royal Society statement, 'There is clear evidence from studies conducted during the pandemic that stringent implementation of packages of NPIs was effective in some countries in reducing transmission of SARS-CoV-2.' You may prefer to 'Trust the Evidence' and go by the recent Cochrane review.
Autumn Booster programme:
The increase in cases has been enough to excuse the autumn booster programme being brought forward by a month. You might think this is irrelevant for most healthy children, since the proposed schedule excludes the majority of healthy under 64s. However, it does still include a recommendation for healthy 12-64s to get a booster if they are a household contact of someone with immunosuppression. This may pose a real guilt trip for a parent: whose needs do you prioritise, your healthy teenage son or your elderly immunocompromised mother? The simple answer is neither: your son doesn't need a booster for his own health and it is abundantly clear that the vaccines do not prevent infection or transmission, indeed they may well have the opposite effect. Vitamin D supplements in generous dosage through the winter months would be a far simpler option. Read the latest open letter to the chairman of the JCVI on this topic.
Global warming strikes again:
The weather through August has been its usual depressing self, following the time-old tradition of heat wave during exam season, then a damp school holiday followed by an Indian summer just as schools go back. Climate anxiety is a real problem in adolescence and everyone has a responsibility not to exaggerate. This Metro article shows a typical 'global boiling' map but Yahoo gave a much more cheery view of everyone enjoying the sunshine in Yorkshire.
Drag queen story time:
Do read the excellent article by Dr Val Fraser around the inappropriateness of adult humour conflated with children's learning.  www.dragstoryhour.org is an American based programme but already has 'Chapters' in Copenhagen, Berlin and Malmö as well as Perth and Tokyo. But this hazardous educational experiment is unlikely to be in your child's school or library yet.
The sky is falling:
After all the ups and downs of school closures in the last 3 years, it does seem particularly unfair that around one hundred schools are now being closed for 'urgent' structural repairs from a problem that has been recognised for several years. Reports of poorly maintained school buildings are nothing new, but this latest reaction by the DfE has apparently been taken out of "an abundance of caution and to prioritise safety of children, pupils, and staff ahead of the start of the new term". 'Ahead of' seems an odd way to say 'at'. No surprises, hospitals and health centres have also used the same reinforced autoclaved aerated concrete (RAAC), so expect closures there, just to add to the waiting lists and the need for telephone consultations!
The Team at HART wish Britain's children a smooth return to school and hopefully a rekindling of a love of learning, especially the skill of critical thinking – you will certainly need it!