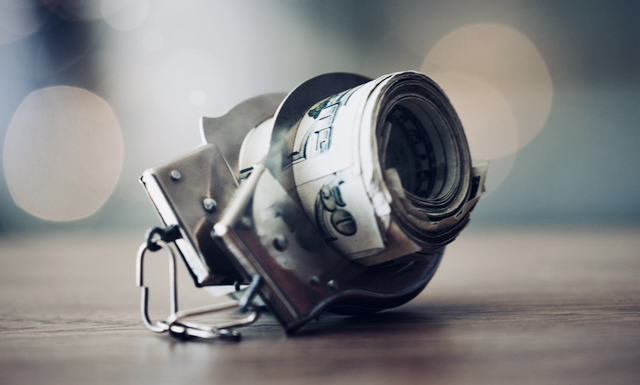 Corruption & cronyism in UK today rivals 1950s Russia… perhaps it was always thus
If you want to join the debate on our articles, comments are open and welcome on our Substack version, so please feel free to subscribe and join the conversation.
As described by Nick Hunt in this Daily Sceptic piece, one of the (many) odd features of the MHRA's approval of the products knows as "covid vaccines" is the fact that when Jonathan Van Tam (the UK's Deputy Chief Medical Officer) wrote to June Raine (head of the MHRA – the UK's medicines regulator) in November 2020 asking about the suitability of the Pfizer/BionTech product for approval, the reply was not from June Raine, or anyone else at the MHRA
Instead, the government's Test and Trace Minister – Lord Bethell – intervened and responded 2 weeks later, with obvious enthusiasm for the new products.
Bethell is – or certainly was – a close friend of former Health Minister Matt Hancock. He chaired Hancock's leadership campaign in 2019 and made a £5,000 donation. He also apparently even sponsored a parliamentary access pass for Hancock's lover Gina Coladangelo.
It is obviously strange that a government minister felt the need to intervene in this way; a letter formally addressed to the regulator would surely more appropriately be answered by a letter from the said regulator.
Later, Lord Bethel signed the licence authorisation, as he proudly boasts here: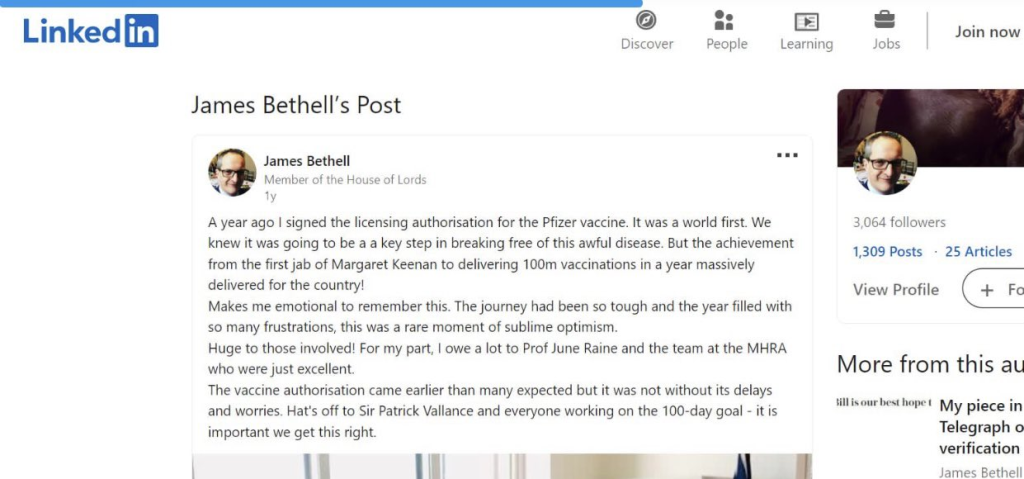 In May of this year, Lord Bethell, bemoaning the fact that vaccine uptake was falling, announced his support for an amendment to the Online Safety Bill which would force tech companies to publish policies related to countering health-related "misinformation" which, by implication, he blamed for the fall in uptake.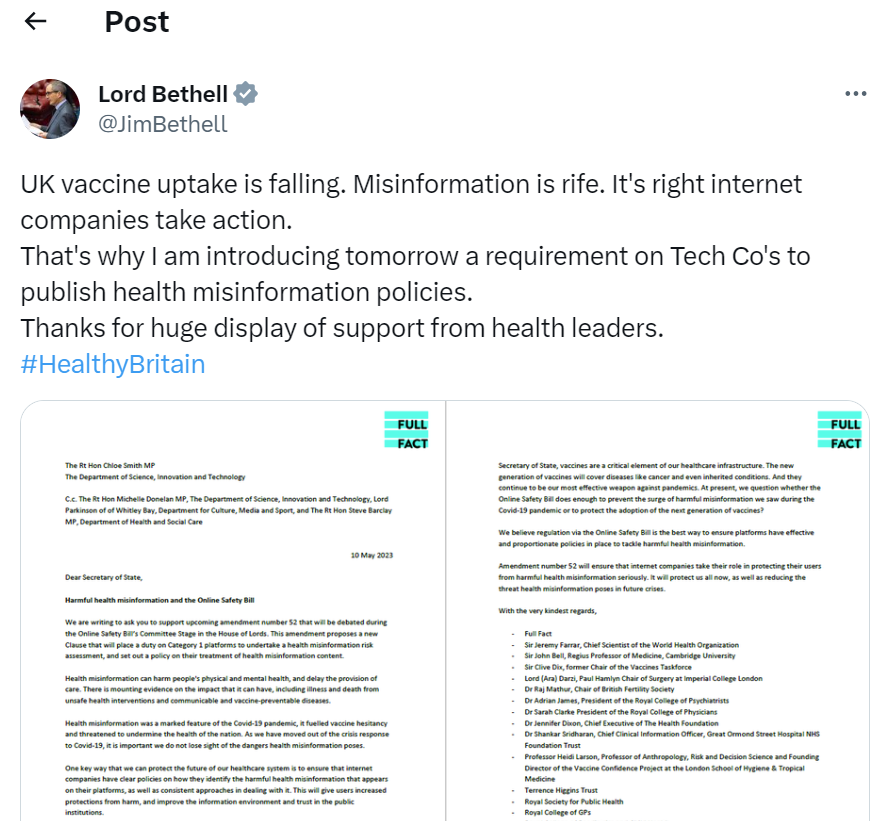 As this tweet points out, Lord Bethell's wife – Melissa Wong Bethell – held a senior position in private equity investor Bain capital (Managing Director for 18 years, then an advisory role which ended in December 2018 – see here.)
In October 2018 Bain committed to invest £350m in a start-up company called Cerevel Therapeutics. Bain's partner in this venture was Pfizer.
Now, no doubt this would be dismissed on the basis that Melissa is Melissa and Jim is Jim – they are separate people. But would such potential conflicts have been so easily dismissed in the past?
Lord Bethell himself, though, is no stranger to controversy. This Sky news article claims that he was on a call with Randox Health (which earned around £600m from government contracts during the covid event) along with ex-Tory MP Owen Paterson. In response to a query from the Labour Party, it was reported by Minister Gillian Keegan in the House of Commons that the minutes of this meeting were unable to be located.Unfortunately, we now seem so inured to this level of conflicts of interest that the collective response to all of the above will just be a shrug of our shoulders?
As an aside, Hart's Alex Starling responded to the Jim Bethell tweet above as below, linking to this article by HART on "data weaponisation" which is well worth reading; the esteemed Peer then switched off replies.