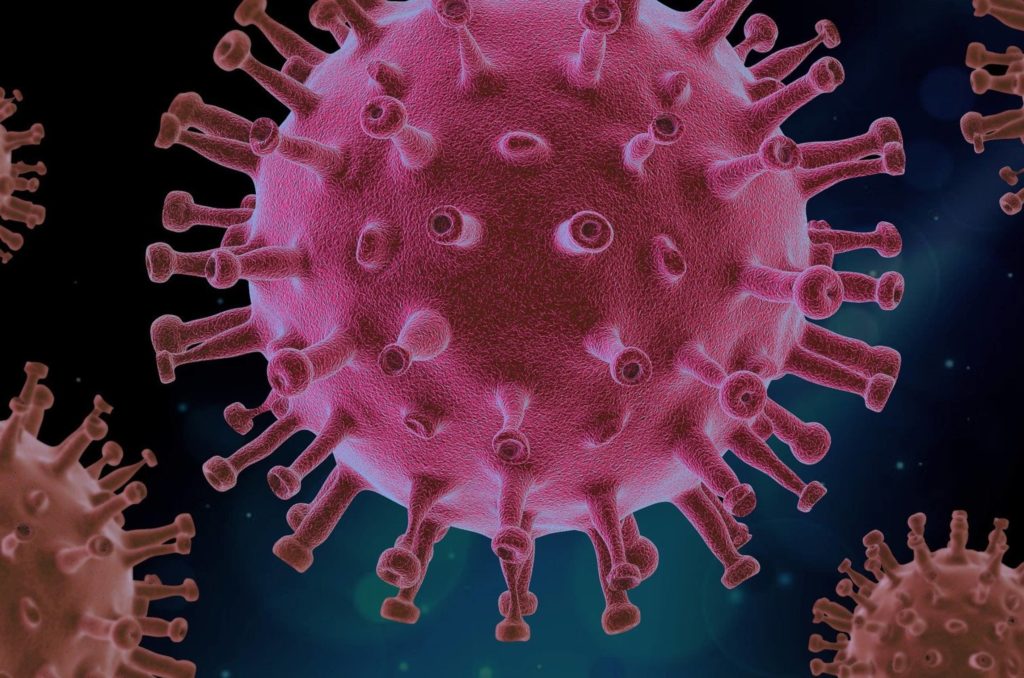 India turning a corner and concerns about Bolton appear unfounded
---
News this week has focused on the rise in the Indian variant. The proportion of sequenced samples that are from the Indian variant has indeed increased and is now approximately 30% of those sequenced. However, this need not be a concern, it is of course entirely to be expected that different strains spread across the globe and the Indian variant is present in Australia and New Zealand. The impact of a pandemic is measured by its effect on excess mortality. Currently deaths are only 80% of normal levels. The UK variant represented only a few percent of cases in the United States at their winter peak. Since then it has become the predominant variant but cases and deaths have fallen throughout that period.
We previously provided context on the epidemic in India, and are pleased to note that — as expected — reporting of new cases dropped sharply in early May. Indian COVID-19 deaths have peaked at one sixth of the level of deaths per million of the UK peak in January. It has been claimed that this was due to inadequate testing. However, 77% of the tests in India were negative. Why test so many people that didn't have it, if there were inadequate tests to test those dying of COVID-19? Differences in age and obesity levels will have accounted for some of the discrepancy.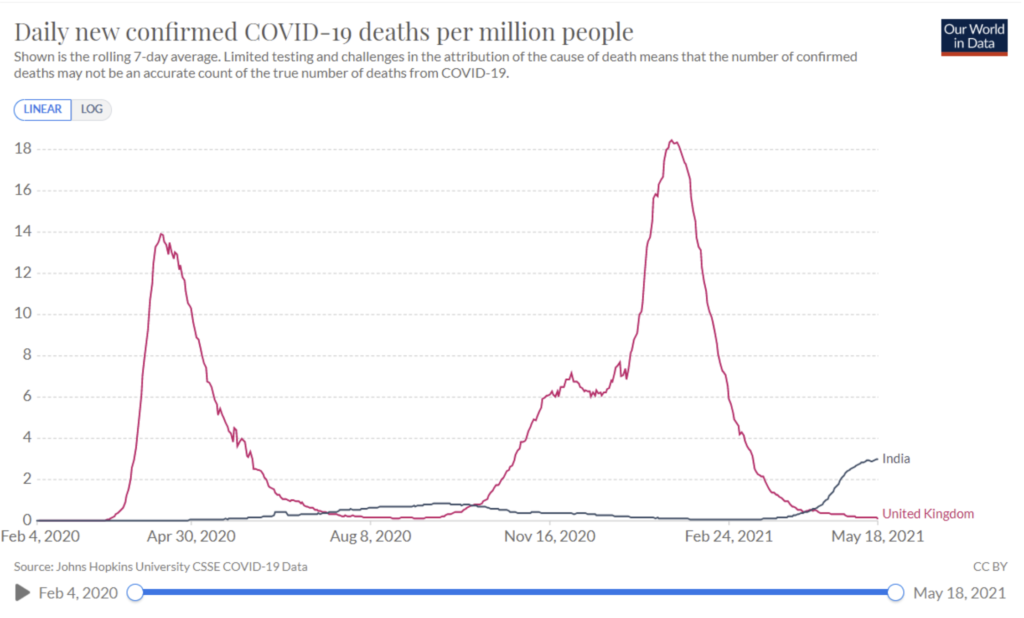 Cases in Bolton have been almost entirely among the under 60s. New admissions to hospital are essentially flat – 3 on the last date reported (16 May), having peaked at 37 on 2 November. The percentage of total tests returning as positive has peaked and cases have plateaued since 10 May but numbers have risen due to surge testing. Pockets of infection like this will continue to be seen, as with all endemic viruses. However, unlike in an epidemic, exponential spread is no longer possible because the virus is now endemic. Overall, COVID-19 is at low levels with cases and deaths at summer lows and total deaths well below normal. The accusation that the unvaccinated are spreading disease such that lockdown cannot be eased is totally unfounded, disingenuous and will drive social division, hostility and medical prejudice.

Incidentally, the lower per capita peaks in India (both in terms of cases and deaths) call into question any claims that the UK's vaccination drive significantly contributed to the end of the winter epidemic here in the UK.