No evidence of increased transmissions
When huge crowds marched through London on Saturday 24 April, some celebrities and NHS staff were quick to take to Twitter to express their horror and contempt. But here we are, just over two weeks on, and there's still no sign of any increase in cases. And why would there be? As reported last week, cases are at a minimal level and even SAGE advisor Professor John Edmonds says there is little evidence of transmission occurring outdoors.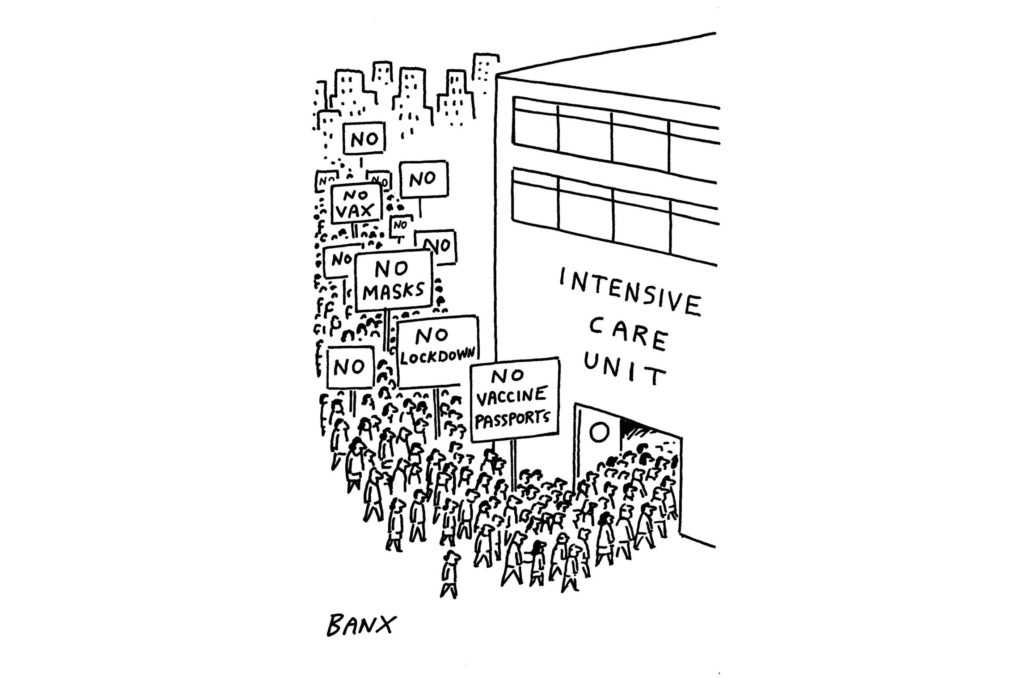 This is just another example of how political commentary, highlighted by the cartoon above, attempts to predict the future while failing to grasp the fundamental logic of transmission risks, viral prevalence and proportionality — a failing on the government's part to disseminate accurate information regarding the current situation.