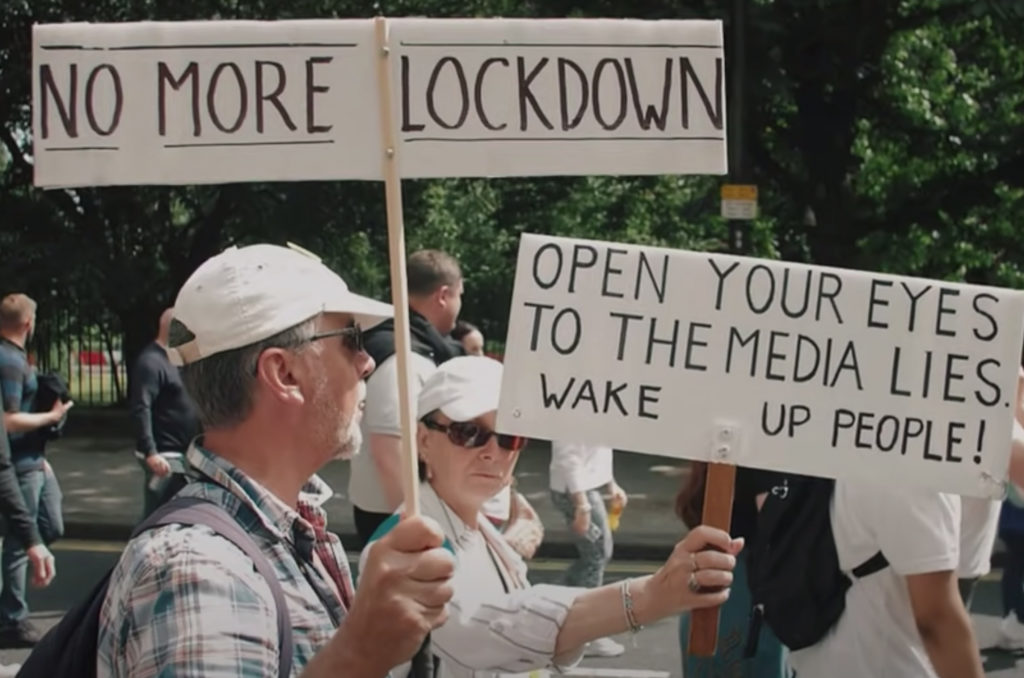 Blatant disregard for dissenting voices
---
Once again the mainstream media coverage of the London protest on Saturday 29 May was a woeful departure from the reality on the ground. If we were living in sane times, a news helicopter would have streamed live footage of an event of this scale happening in the nation's capital. There was indeed a helicopter circling overhead for the entire day, no doubt fitted with the technology to film the events below. By not releasing the footage, it is apparent that the 'strategy' is just to pretend that it never happened and hope that the general public continues to rely on the BBC as their sole source of news. So far, it has to be said, that plan is going swimmingly.
On the very day that the British public came out in their hundreds of thousands to protest the loss of various basic freedoms, there was a galling show of contempt from the Prime Minister, who chose this of all days to 'secretly' marry Carrie Symonds. No wonder the online chatter around legal marital privilege was far louder than any congratulatory outpourings for the bride and groom.
Marrying at this moment shows a total lack of sensitivity to the beleaguered wedding industry, who cannot plan further into summer. There is no certainty as to the number of guests that will be 'allowed' and under what draconian circumstances. This is due to the emergence of the so-called Indian variant, although the data around this are highly questionable and — as HART has previously noted — certainly do not seem to be cause for undue concern in terms of hospitalisations or deaths. With the increasing seeding in the press about 'exponential growth' and 'third waves', it will not come as a shock for those paying attention if the goal posts move again before the 21 June reopening. The question is, will the public finally say 'enough is enough!'?