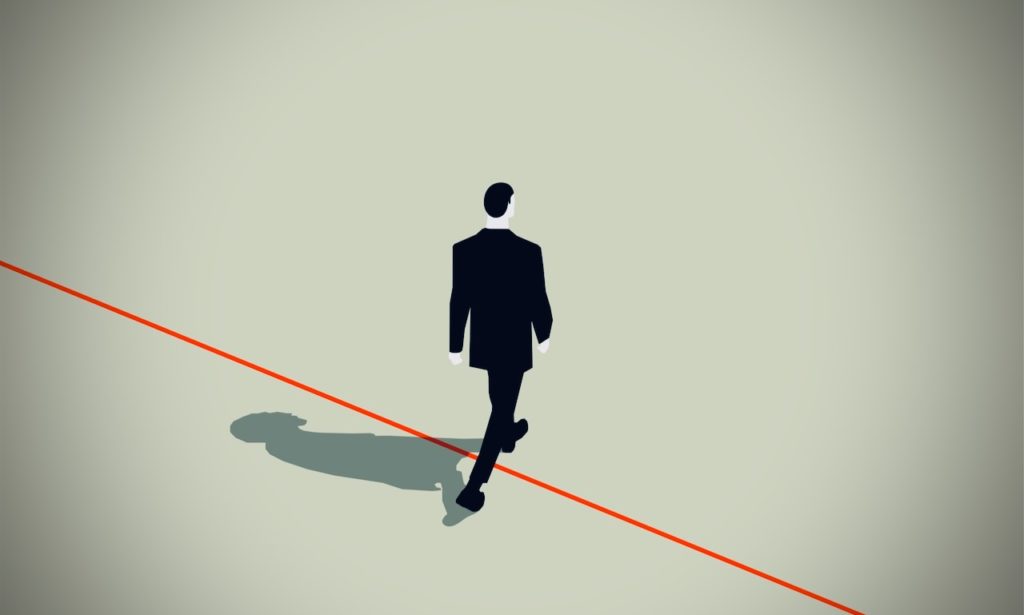 Pharma funding inevitably means lack of neutrality
It is likely that most members of the public think that the regulatory agencies which are responsible for approving new drugs (such as the UK's MHRA and the USA's FDA) act objectively, free from industry influence, and are funded principally or entirely by the taxpayers whose interests they represent.
However, a recent BMJ article by investigative journalist Maryanne Demasi challenges this assumption. Significantly, this appears as a piece described as explicitly "funded by BMJ Investigations Unit", not an opinion piece marked with a disclaimer such as "not necessarily the views of the journal".
Readers are urged to read the article in full, which is based on a systematic survey of the top 6 drug regulators worldwide. It contains a number of astonishing findings, including:
The major regulatory authorities in the world increasingly obtain their funding from the industry which they regulate, in the form of user fees, which now account for the vast bulk of their budgets.
The vast majority (88% in Europe, 98.5% in the UK, 69% in the USA) of decisions taken are approvals (vs not approving).
Applicants are making increased use of expedited approval pathways. In 2020, 68% of drug approvals in the US were through expedited pathways, 50% in Europe, and 36% in the UK.
The following table summarises some of the key information in the paper: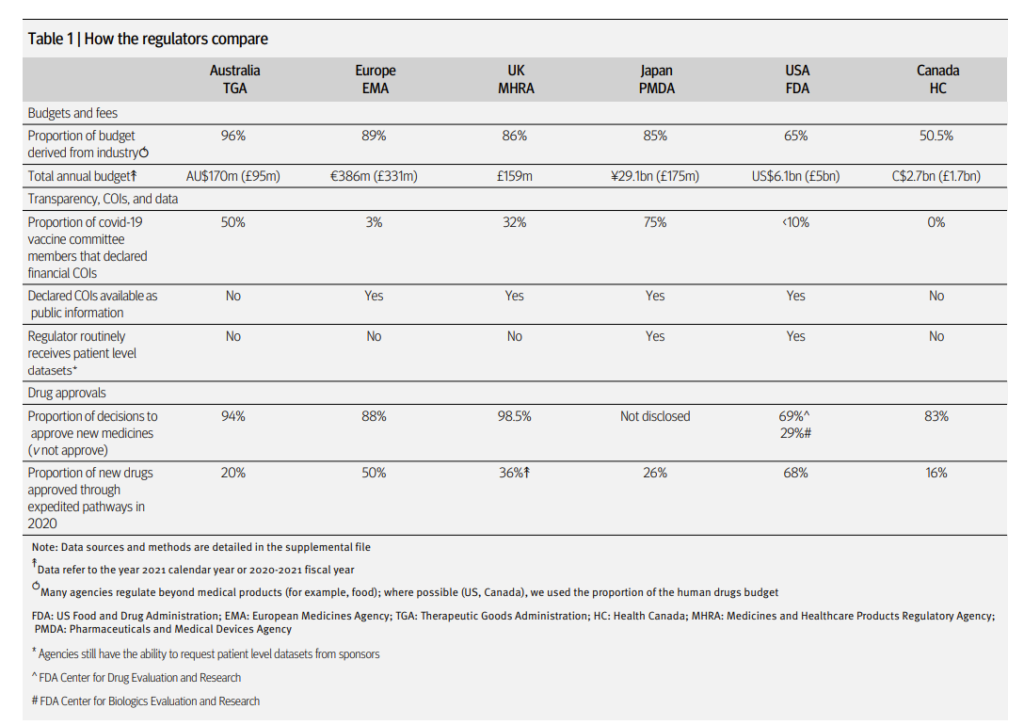 The damning – and frightening – conclusion of the paper is best summarised by this quote from Donald Light of Rowan University in New Jersey, US, who has spent decades studying drug regulation:

"…it is no longer possible for doctors and patients to receive unbiased, rigorous evaluations from drug regulators."