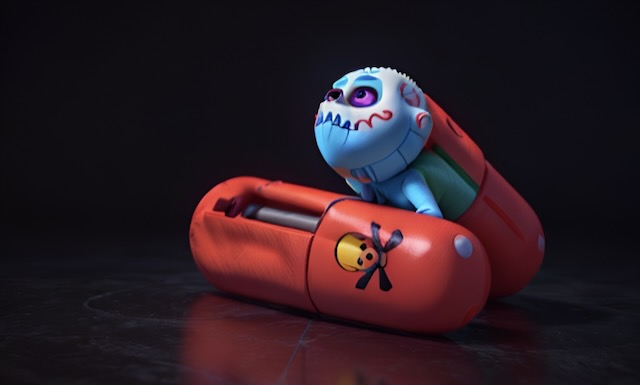 UK took 20 years to withdraw drug after harms were first made known
Also available on Substack – Come and join the conversation with open comments
Most people are aware of Thalidomide, many are aware of Valproate, but there are several other drugs that have caused birth defects in children that are less well known including Debendox, Carbimazole and Primodos.
Primodos families achieved a main house parliamentary debate on 7th September led by Yasmin Qureshi. Whilst the House was not well attended, every single MP in the Chamber was on the side of the families and little effort was made to defend Government and regulator action.
Yasmin Quereshi explained:
"Children were born with serious deformities due to the hormone pregnancy test drug Primodos, which was taken by expectant mothers between 1953 and 1975"
"The UK regulator first received a warning about the drug in 1958. A definitive study was published in 1967, which linked birth defects to the synthetic hormones in Primodos. Baroness Cumberlege concluded that Primodos should have been removed from the market in 1967. The UK regulator failed in its duty of care to women: Primodos was eventually withdrawn in 1978, 20 years after the first warning."
Finland, Sweden, Holland and Norway banned the use of hormone pregnancy tests at least 7 years earlier by 1971. MPs passionately recounted many stories of harm caused to their constituents, including Allan Dorans who explained the impact on Nan's daughter Michelle in 1975, 4-5 years after it was withdrawn in other countries.
Why is the UK always so late to act on medicine harm?
You may say "that was 50 years ago", things have changed, but MHRA's lack of action on AstraZeneca covid vaccines resulted in patient deaths as recently as 2021. If anything, the MHRA's recent transformation from "From watchdog to regulator" (as proclaimed by June Raine) is making things worse. As was pointed out several times during the debate, Primodos was 40 times the strength of the contraceptive pill, this is a risk a lay person can understand, why didn't the regulator?
Sir Jacob Rees-Mogg stated "The drug was used in South Korea and Germany as an abortifacient. It was used to procure abortions." Why would MHRA allow a drug that is used overseas for abortions, as a pregnancy test? It would be reasonable to assume there could be a risk of miscarriage. Why did MHRA reject Professor Carl Heneghan's (director of the Centre for Evidence-Based Medicine at Oxford University) report showing "a clear association" between Primodos and several forms of malformation?Why hasn't MHRA taken the actions recommended by the Cumberlege report? The yellowcard system is clearly not fit for purpose and is resulting in unnecessary harm to patients.
The Perseus Group believes that a large part of the problem is that medicine safety doesn't follow the best practice safety management practices of other safety critical sectors like aviation or nuclear. For example, MHRA does not set safety thresholds set for the number of deaths/injuries which is allowed before a medicine is suspended. Previous Inquiries, such as the Cumberlege Inquiry, do little or nothing to improve the fundamentals of MHRA's safety management because there is no input from those involved in managing safety in other safety critical sectors.
The Government committed to take action on Primodos after the Cumberlege report (if fact Primodos was a key driver resulting in the commissioning of the report), but they have limited that action to pelvic mesh and Valproate. The Patient Safety Commissioner role was created to close the gap but again her scope has been limited to mesh and Valproate. Primodos families have been fighting for decades for redress but the system is against them, they have been failed by the Government, the legal system and the regulator.
There are dozens of medicine and medical device victim groups (antidepressants, morning sickness medicines, vaccines etc) fighting their own battles for justice, what is the underlying theme?
A regulator failing to do their duty to keep people safe, influenced by pharmaceutical companies and defended by the Government.
Esther McVey stated "Sadly, Primodos is not an isolated case, and we have seen many examples over the years of our regulatory bodies failing to keep patients safe from new medicines and medical devices. In 2013, the Medicines and Healthcare products Regulatory Agency listed 27 medicines that had been withdrawn on safety grounds. The average time they were on the market was 11 years. I wonder how many times we will allow history to repeat itself. There have been reports and reviews calling for reform, and back in 2004 the Health Committee undertook an inquiry into the influence of the pharmaceutical industry. It noted, of drug companies, the 'closeness that has developed between regulators and companies'"
Of MRHA's 16 board members, 6 have Declarations of Interest relating to healthcare companies including pharmaceutical giants such as Sanofi, AstraZeneca and Pfizer. Pharmaceutical companies have been given immunity for several medicines by the Government, incentivizing them to support the pharmaceutical companies position rather than the victims. Pharmaceutical companies already have deep pockets, why are the Government willing to support them rather than those harmed?
Sitting from the outside, I see many victim groups fighting their individual battles in silos. Imagine their power if they all came together as a single voice demanding reform of MHRA? 22 MPs spoke in the Primodos debate, every single one of them wanting justice for the victims. The Parliamentary Under-Secretary of State for Health and Social Care Maria Caulfield has agreed to meet with families and review the findings of the Cumberlege report, so this looks like a small step forwards for this group or at least a little more hope.
Do we now have the critical mass to demand reform of MHRA? If everyone came together, could we get a regulator that prioritises patient safety over pharmaceutical company profits?
Will the media start joining the dots?