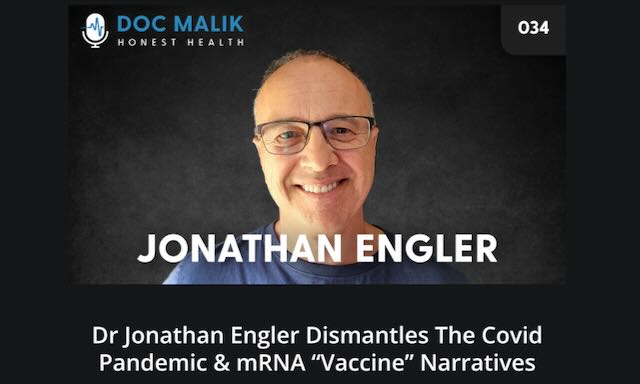 Deep dive interview with Dr Jonathan Engler
Co-Chair of HART, Dr Jonathan Engler, recently appeared on a podcast with Dr Ahmad Malik. In it he gave a powerful overview of the pivotal aspects of the covid event.
He has written a summary of the conversation here.
In it he tackles the questions:
Was this a 'novel' virus in terms of our immune systems' response to it?
Was it deadly?
What caused the spike in excess mortality?
How effective were the 'vaccines'?
What regulatory steps were omitted?
How safe were the 'vaccines'?
It is a readily accessible, evidence-based summary of the key points.
We highly recommend you listen to the podcast in its entirety. You may find it worthy of sharing with family and friends who are just beginning to question the official narrative of the past few years.